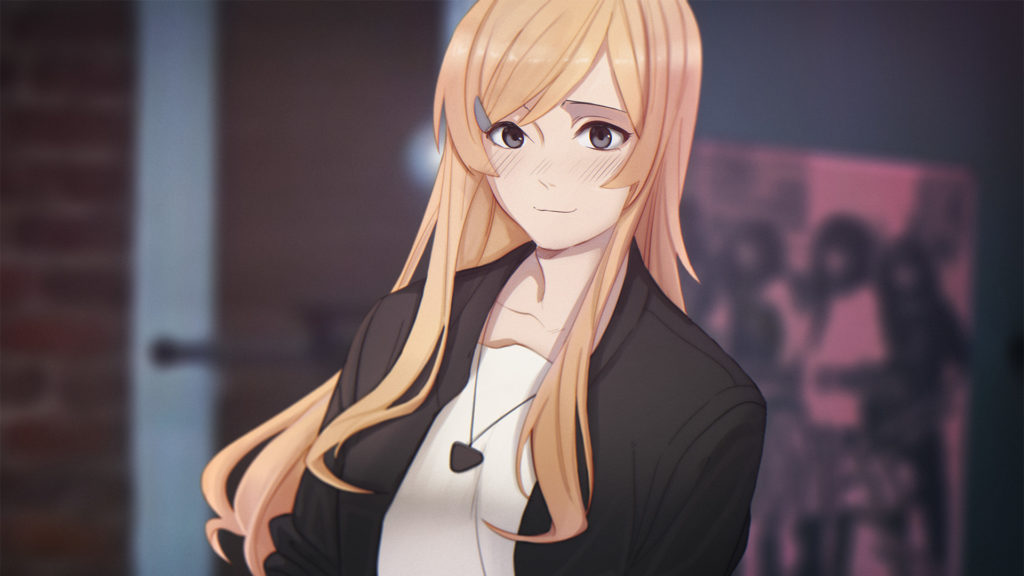 Dear friends, today we congratulate our Russian fans with Unity day! November, the penultimate month of this difficult year, is filled with events: from Steam sales to the USA presidential election. We, too, have not come to you empty-handed today! Our artists have finished drawing secondary characters, and the text is 92% complete.
Unfortunately, the pandemic has introduced some changes to both our lives and work. Nonetheless, we are currently in the mindset of a decisive charge towards victory. There is still a lot of work left regarding the animations, and we also need to optimize the game's performance on mobile devices (and fix all the minor bugs). Still, these are all solvable issues, and we look into the future with optimism.
Some of you have asked us to show you some new content. Well then, we are happy to oblige. Introducing a new CG and a new music track.
Don't forget to watch the interview with our team lead if you still haven't (English subtitles will be finished and added soon).
We'd like to remind everyone that you have very little time left to make a preorder and receive all the valuable bonuses that come with it as well as all future DLCs.