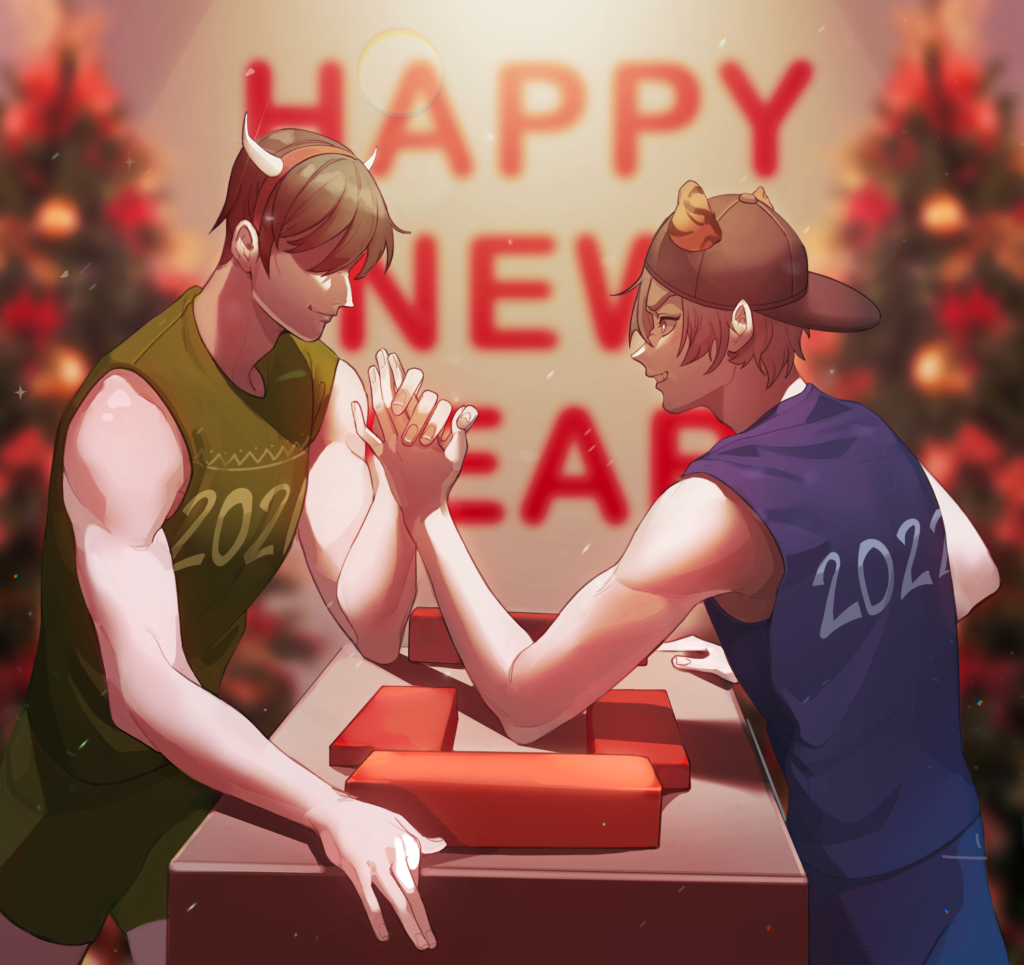 Dear friends! The year 2021 is coming to an end. Today I don't want to talk about how difficult it's been for all of us — you'll hear plenty of that elsewhere.
Let's focus on the positives: in the departing year, the text for "Love, Money, Rock'n'Roll" has finally been completed, then assembled into the in-game script. An enormous amount of work has been done on the programming side, the art, the animations, several more music tracks have been recorded, ambiences finished. To be honest, this year has been one of the best as of late in terms of the work done — this is a year I'm not ashamed of. And most importantly, we have the date — the 2nd of June 2022 — when the long-awaited release of our long-awaited game will finally happen.
I'd like to use this opportunity to wish myself and every other Soviet Games employee patience and persistence in this last stretch of development. And to all our readers, players, sponsors, and just anyone else interested — good health, happiness, more positive and less negative emotions, as well as emotional warmth to your families!
It may be that today, more than ever before, fiction (be it literature, cinema, or video games) can become the bridge to connect our extremely polarized world, help different people, even those with very little in common, understand each other, and bring hope to those about to despair. We sincerely hope that that is what our game will be for you — even if for the few (or many) hours that you spend on playing it.
And of course, we will see you here, in the same place, next year, to talk about a new project, new challenges, new goals, while remembering the long road we've walked together!
You can still support us by making a preorder, seeing your name in the credits, receiving valuable bonuses and all future DLCs.