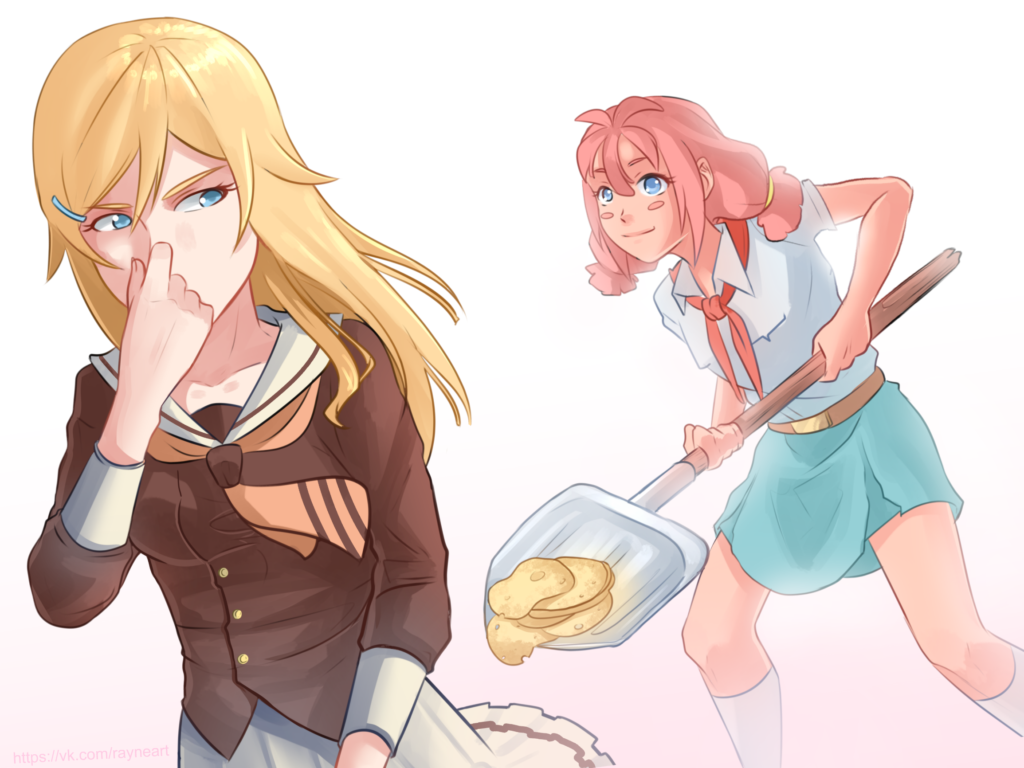 Hello, ladies and gentlemen, and welcome to Soviet Games' February status update!
On the coding side of the project, this month was mostly (besides general improvements of the engine and features) spent catching and fixing the bugs that appeared in the NY demo — mostly those related to the character animation system. The problem here is that they seem to appear on very slow machines first and foremost or on very specific combinations of hardware and are thus very hard to catch with the resources we have available. Nevertheless, we've been in active contact with the Live2D customer support and seem to have pinpointed the problem.
The art is moving along smoothly; at this point, we are starting to shift focus to the secondary characters' sprites and additional clothes for the main heroines while wrapping up the CGs. All in all, nothing remarkable on that front in either good or bad way.
Also, if you're interested in learning more about Dreamtale, our head writer and project lead, look no further than this interview with ЛетоДайджест ("SummerDigest"). Currently only available in Russian.
Thank you for reading this report and have a great March, everyone!
You can still support us with a fistful of dollars or euro here!