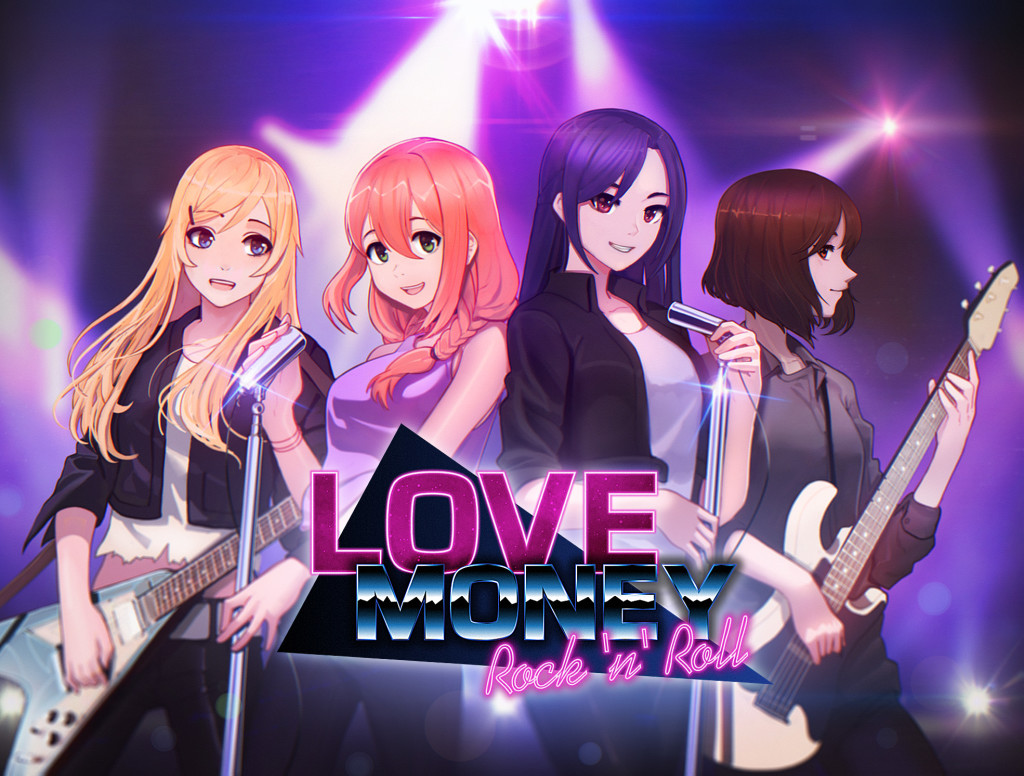 Hello, dear friends and supporters. The time is high for a new post, and today we have some important news to tell and discuss with you.
First and foremost, an announcement.
Love, Money, Rock'n'Roll will not be released this spring. There are several reasons for that, but the two main ones are:
1. Due to legal difficulties and bank account complications, the arrival of Kickstarter funds to us has been greatly delayed. In fact, we were only finally able to receive them in February 2017, and the process itself was quite daunting and more stressful than we ever imagined. This has been a significant setback for the development in more ways than one.
2. The second reason is far simpler and more complicated at the same time — we underestimated the scope and difficulty of the task we took upon ourselves. It is in part due to, frankly, inexperience with commercial projects, and partly due to the many, many bumps on the development's road. To add, the sheer amount of coding and art required to complete the game is nothing to joke about. The addition of background and sprite animations further complicates the issue and requires even more work to be done. In short, at this point, the game is simply not ready and we don't think that releasing it in its current state would be fair to our supporters.
We want to properly finish Love, Money, Rock'n'Roll, polish it, and then show it to you in all of its glory. And that, unfortunately, requires more time than we expected. We believe firmly that this is the best course of action in the situation we found ourselves in. It is best to take time and make a great game than to rush it and throw a half-baked abomination into the world. We apologize deeply to those whom we disappointed or inconvenienced with this decision, especially to everyone who supported us financially, through Kickstarter or otherwise. All we can do is ask for your patience and understanding and hope that when the game does come out, you will truly enjoy it.
We are very wary of naming a new release date, because we don't want to move it back again later. All we can say is that we will try our best to finish the work as soon as possible and that the game will be out in 2017.
Now, that is not to say we haven't been working hard on the game since the end of Kickstarter. We have, and today we're happy to show you some of this work's results. Please welcome the new, updated version of the demo! It should give you a better idea of what the game will look like when we finish it and why it's taking us so long.
You can download the demo right now here: http://store.steampowered.com/app/615530
Some of the changes include:
1. The sprites for Ellie, Himitsu, and Kagome are now fully animated. Animations for background characters and Catherine are to be added;
2. Most backgrounds are now also animated;
3. Improved quality of all backgrounds. The game should generally look even prettier now;
3. Several updated CGs with improved quality;
4. Slightly updated and polished GUI;
5. Added languages: Japanese, Traditional Chinese, Simplified Chinese;
6. Adjusted some of the sprite heights;
7. A lot of small bug fixes.
Please do note that the animations, first and foremost, are still WIP and this is our first ever experience with creating them. Any opinions and feedback you can give us about how the game looks and feels now, as well as any new bugs you might find, would be invaluable.
Additionally, the trailer for LMRnR has also been updated to fit with game's new look.
We would like to once again thank you for the continued support and understanding.