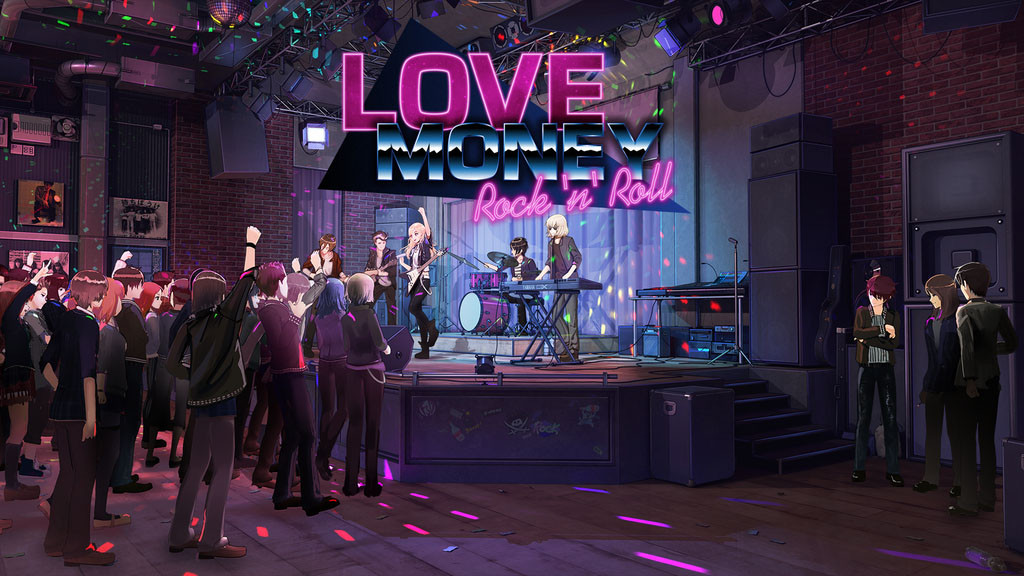 Every gaming project goes a long way from the idea to the finished product. For indie teams, this way is sometimes longer and harder than it is for big companies. And at some point, the time comes to tell the world about yourself! To do so, many use a popular service known as Kickstarter. Today we, too, are proud to announce our own Kickstarter campaign that will begin in September 2016!
We thank every one of you for the support! However, to finish the development, we still need to accomplish several important tasks: translate the text to English, port the game to mobile devices, draw the last pictures, find and kill the last bugs. Besides that, we have many ideas that are impossible to realize with our current abilities and budget. We want to add animations (both for characters and for backgrounds), songs voiced by professional vocalists, character voice acting, even more art and music to "Love, Money, Rock'n'Roll". We want to create a truly great product of as high quality as possible. And we hope that the Kickstarter campaign and you, dear friends, will help us with that.
We would also like to say several words to our English-speaking followers in particular: unfortunately, we haven't embraced this segment of the Internet as well as we would have liked. But now you will not only be able to support us in a convenient way but also receive regular updates on the development of the game.
And of course, by the start of the Kickstarter campaign, we will finally be able to submit the game's first demo-version to your approval! It will contain the first three game days and should take about 2 to 3 hours to read through.
And finally, we have launched a separate site for "Love, Money, Rock'n'Roll": http://lmr.su! There you will be able to find more information about the game, listen to new music tracks, see new screenshots, and subscribe to the news!
With best wishes,
SovietGames team