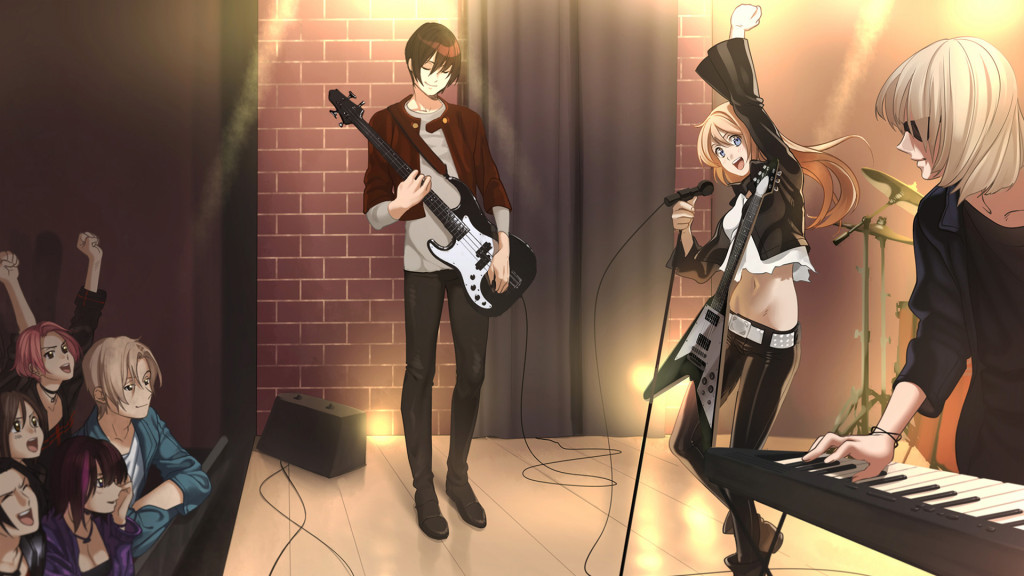 Some people have been reproaching us for the lack of rock'n'roll in the promo video from the previous blog post. "How come?!" they would exclaim. "It is in the title, but there is actually none inside!" We hasten to calm the skeptics – there is rock'n'roll in "Love, Money, Rock'n'Roll", plenty of it. And, confirming this, we are happy to show you one of the tracks from the future game (with vocals)!
Link: https://youtu.be/UXi0-lJI96Q 
As for the development, it is going strong: music, as you can see, is being written, pictures are being drawn. We are planning to star assembling a technical alpha in the nearest future and to gladden you with more significant news and, hopefully, a release of a demo-version in the nearest months.