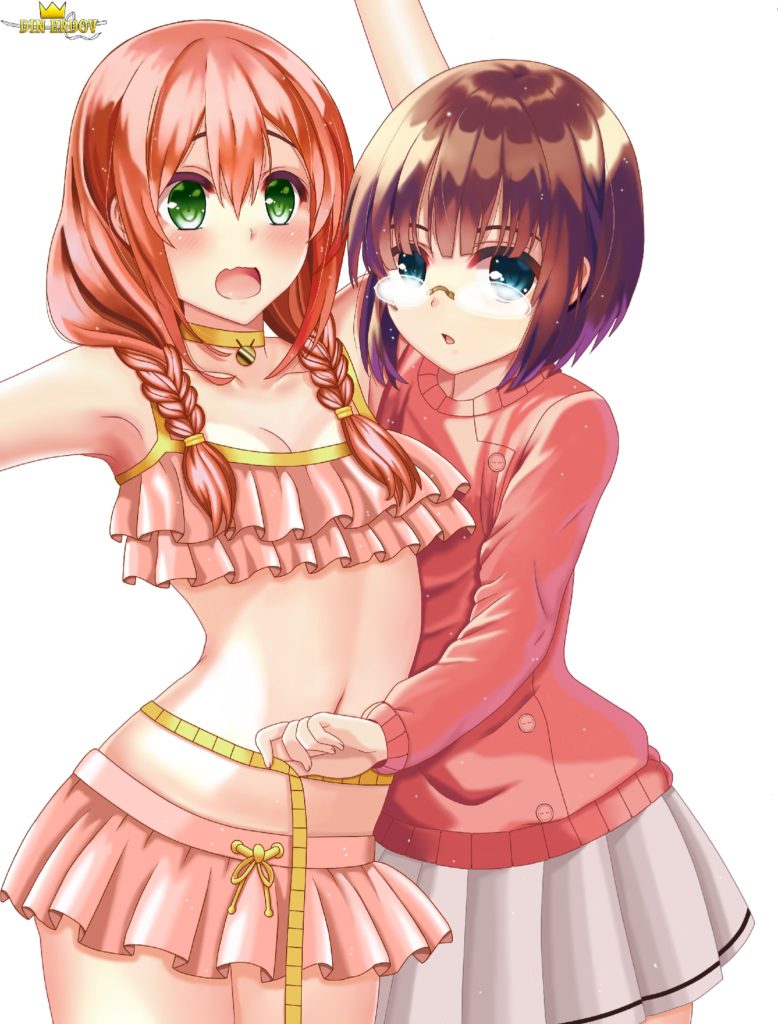 Dear friends,
The world is slowly recovering from the coronavirus, and the governments are gradually easing the quarantine measures and cancelling the restrictions imposed earlier. However, throughout all this time, we, as previously mentioned, have been working on the game! Today we would like to show you an example of a remade animation of sprites. Not all the characters have been fixed yet, and that's what we are preoccupied with at the moment.

Besides this, we are completing the final route of the game – Kagome's path. It feels somewhat special to us in many senses – because it is the final step of the way that accounts for more than half a million written words, and, perhaps, because the problem of the character is particularly close to me (that doesn't mean that I like the rest of the girls any less). I would also like to mention that we have received very positive reviews with regards to Ellie's route from our friends and acquaintances – I am aware of the fact that many would pick her as a favourite, so we guarantee we will not disappoint you! It also interests us to observe the development of the story: in the beginning, many of the key moments were missing, but they are fully present now. Indeed, any piece evolves and progresses as the time goes by – starting as a quick idea, a flash in the author's mind, and reaching the phase of the complete novel or a game, after having thousands or tens of thousands of hours put into it.
This summer we are planning to start an internal and then the closed beta testing of the game, so, this time, you will not be waiting long!
You can support us and get some pleasant bonuses along with all the DLC that will be released in the future here.