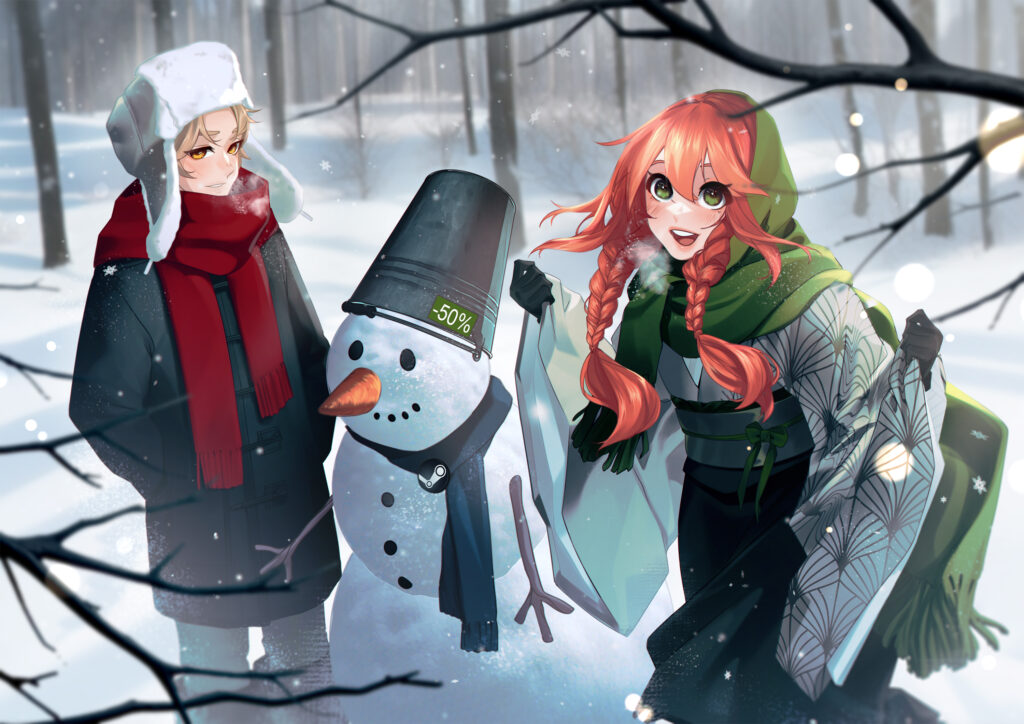 Good day to you, dear friends! Steam Winter Sale is starting, which means the time has come for discounts! You can now buy Love, Money, Rock'n'Roll 50% off on Steam.

You can also purchase a key for Steam or Android on our website with the same discount by using the promo code "winter2022".
Additionally, we'd like to present to you our digital artbook! If you made a preorder, you can claim it here.
As for our plans for the near future, we're still working on Steam workshop support. If we talk not-so-near future, we can't say anything concrete just yet, but in the new year, we promise to surprise you with something new in every sense of the word.