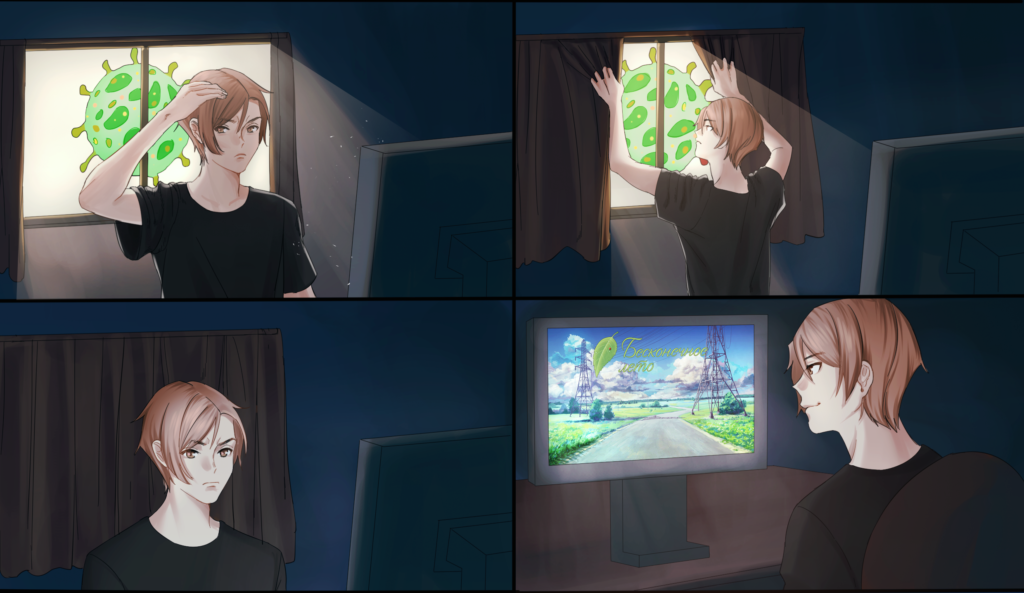 Dear friends,
These months the world has been facing an unprecedented challenge in this chapter of human history. Not being a news site, we would still like to throw in our two cents regarding the situation that is, in one way or another, concerning everybody for the time being.
In the era, when the digital economy develops and flourishes, the Internet is becoming more and more present in all aspects of our lives, and the prior socioeconomic and political models are getting outdated, the necessity of reshaping the way we and our successors are going to live on this planet as a species and individuals is growing evident. The historical processes are mostly inert, and even radical changes such as revolutions do not alter common people's daily lives at once. Unfortunately, the current event is yet another confirmation of that: the global threat did not make the ones, who are responsible for their nations' well-being, put aside their interests and fake ideas about the universal justice to unite in the presence of something more sinister than the stock market crash or the oil trade war. Virtual liquidities of several individuals, expressed in numbers with many zeros, are ephemeral and may disappear instantly when real menaces come into play. As it turned out, the GDP volume, the book values of the biggest enterprises and the curve of economic growth are not always correlated with the ability to quickly and adequately address the global challenges. Therefore, we hope that in the 21st century, human's life is still going to be valued above private property.
On the other hand, this pandemic has again proved the common truth: your conscience is the best moral controller. If everyone is to take prudent measures to protect themselves, we will hopefully have this nightmare left in the past by the summer. Take care of yourselves and your close ones!
As for the development of LMR, the pandemic does not influence it. In fact, many of us have got more time to work on the game due to fulfilling the working duties remotely.
Since most of you are obliged to stay home as well (and wait for LMR), you can use this opportunity to play Everlasting Summer once again or enjoy one of the multiple modes created for it. Meanwhile, you can also make a preorder of LMR here and get some pleasant bonuses.