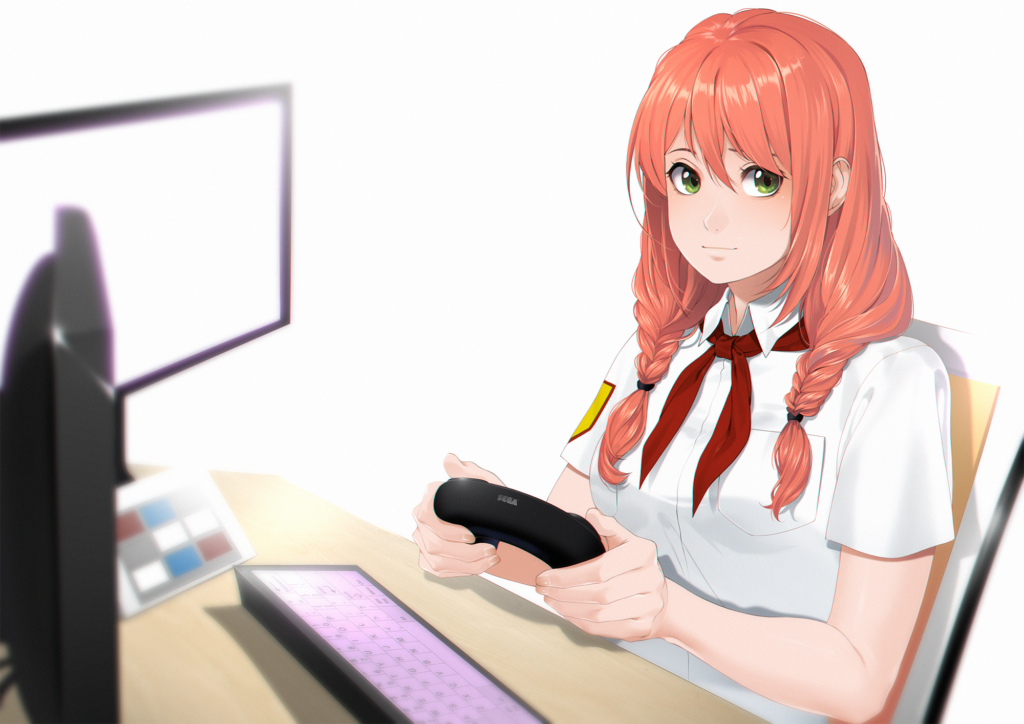 Good time of day to you, dear friends! Our main piece of news for today is the updated demo version of the game. But for starters, let's review what's been done in the time since the last post.
The list of changes isn't that long this time, but each of the entries includes a large amount of work in addition to, as always, a significant number of small changes behind the scenes.
1. Remade the file structure, which allowed us to significantly reduce loading times, especially on mobile.
2. Changed old and added new character animations — now they look better and more alive.
3. Added a second, "Modern" menu style more suited for mobile devices. If you liked the old one better, don't worry, it didn't go anywhere, you can always choose it via an option in the menu. This task took up quite a lot of time and effort since the last blog post. It may not look like it from the outside, but making GUI is hard!
4. Added the ability to view animated CGs in the gallery.
5. Updated several more CGs.
6. Updated the appearance of the main ingame interface.
Now, regarding the demo version: it is already available for download on Steam. Though there are no changes to the story, the new demo features updated character sprites, animated CGs, many other smaller changes, and, most importantly, completely remade underlying code. We hope that in the light of the full game's approaching release, you will find it enjoyable to refresh your memories of the demo. (You can expect the update to be pushed to mobile platforms in the nearest future.)
And finally, we'd like to invite YouTubers and other influencers to receive pre-release (a week or two in advance) access to the game and give their opinions/make videos about it. If you find the prospect interesting, you can send us a letter to [email protected]. Just keep in mind that there will be a review process and an application doesn't automatically mean you'll receive a copy of the game.
Don't miss your chance to make a preorder until July 4th to see your name in the credits and get all future DLCs for free (you will be able to receive a Steam key immediately after purchase).