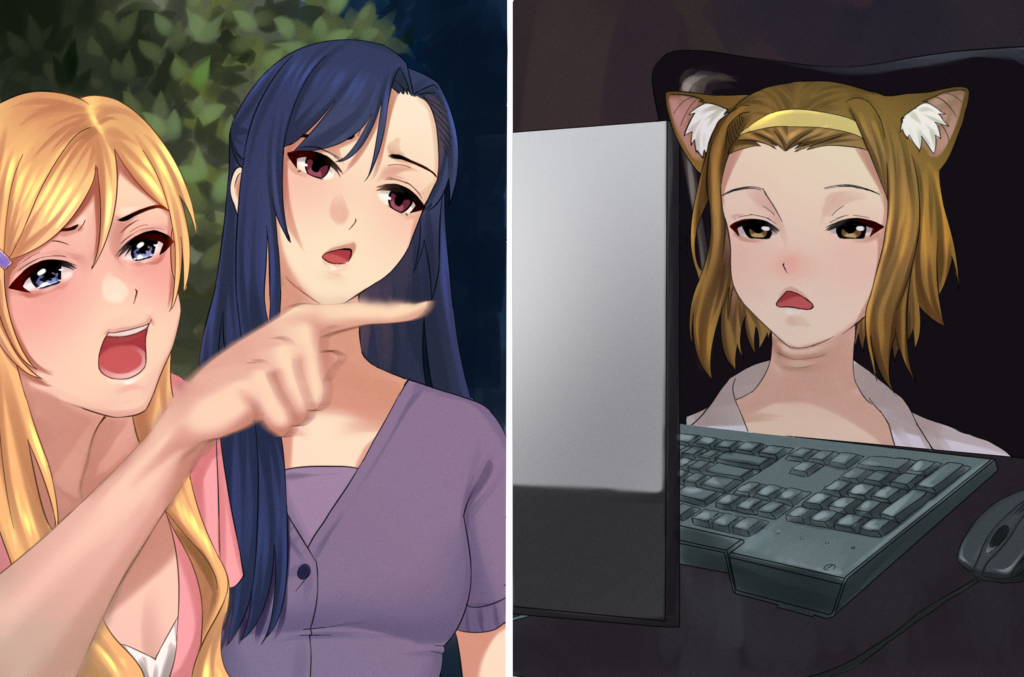 Dear friends,
Another year is passing by and so is the decade. Six years ago, "Everlasting Summer" has been released: its development was no easy task, but, as we see it, it was worth it. We hope you hold the same view!

People say that time flies and years pass at light speed. However, for me, these six years have been full of events: releasing the Steam and mobile versions of "Everlasting Summer" as well as launching the "Love, Money, Rock'n'Roll" project. And now, with just a few remaining bits left, I realise that developing this game was not any less challenging, but, hopefully, it is also at least as interesting as the previous one!
Yes, we would need to postpone the release date to 2020 again. In principle, we could've released it already as it is: without a few final (and that's crucial) CGs, some animations, without testing (which would've definitely affected the gaming process on mobile platforms), with a forced and shortened ending of one of the roots. We could have made early access and worked on it on the go.
However, I do believe that early access has always been a bit of oxymoron when it comes to visual novels. And judging by the rushed releases of the recent more expensive projects, we all can conclude that rush kills quality.
I often hear from people in the game industry that "Everlasting Summer" has a unique community. This is a wonderful thing to be noted, but, of course, we wouldn't want the meme "It shouldn't be long" contain more truth than a joke normally does. Remember: a delayed game is eventually good, but a rushed game is forever bad.
The purpose of this post is not to justify how everything has been going but rather serve as a manifestation of belief in the bright future. New Year's promises given to oneself (like losing some weight or learning a new language) usually do not lead to the desired outcome and can even be demotivating. Nevertheless, it is much easier to build something up on the basis of what had been done. For now, a lot has been finished already. Currently, we would say that the game is 85% completed.
I am sure, some of the developers would've just released it and then fixed the rest by adding patches at the production stage. This reminds me of the recent anime, "Shoujo-Tachi Wa Kouya Wo Mezasu", in which the protagonists formally won the competition in terms of sales figures, but admitted that their game was merely a flash in the pan, while their competitors have created something that would be selling for years and years after.
We don't compete with anyone in terms of speed or sales volume – quality matters more to us, as well as our input in the world's culture, although it might sound far-fetched and posh. Perhaps in our age of quick consumption, such an approach wouldn't be liked by everybody. Our apologies for that.
However, if you share the same values and want to support us, you can make a preorder and get some nice bonuses here.
Merry Christmas and Happy New Year to all of you. We are delighted and honoured to have you around.